At Plaza Suites, we offer functional and sophisticated spaces for your events and meetings. Our halls and meeting rooms are perfect for seminars, conferences, and a wide range of business and social events. Backed by the experience of Hoteles Bogotá Plaza, we ensure an ideal environment for your special occasions to be a success.
Furthermore, we enhance your experience with a diverse culinary offering and beverage options that seamlessly complement your events and meetings. We also provide state-of-the-art technology services and parking facilities (subject to availability) for your guests.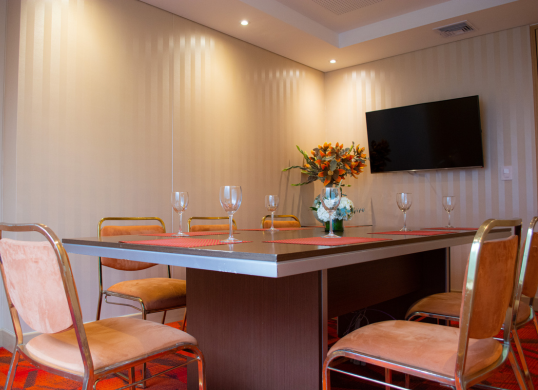 VIP LOUNGE ARRAYÁN
These two quiet and private rooms are located on the hotel's first floor. They are perfect for business meetings or small conferences with a maximum capacity of 8 people. Each room features 15.36 m², a ceiling height of 2.40 meters, and a Smart TV.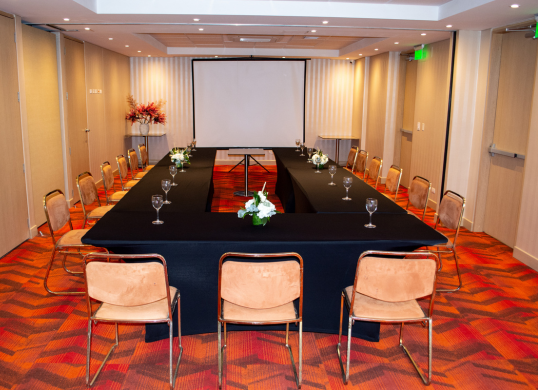 ROBLE ROOM
This room has 66.56 m² and a ceiling height of 2.40 meters, with a capacity of up to 80 people in theater-style seating within a single space. This charming room can also be divided into two separate areas.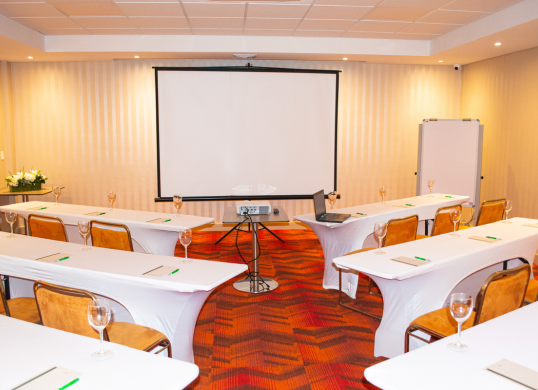 CEDRO ROOM
The Cedar Room accommodates up to 50 people in a theater-style setup and offers 46.9 m² of space with a 2.40-meter ceiling height. It's perfect for auditorium-style and classroom setups.